Welcome to PÖMA!
Road-building- and maintenance-machines for low-volumes-roads developed by experience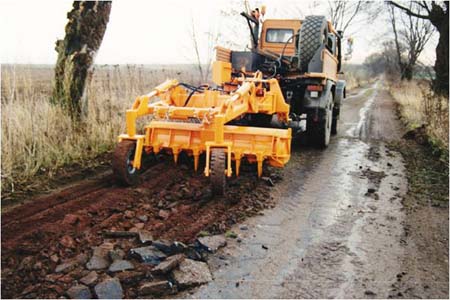 PÖMA machines stand for decades of experience and trendsetting technology in the range of reconstruction and maintenance of economy-roads. All our equipment is mounted on heavy tractors with three-point-linkage, that means high performance at low costs.
The PÖMA road-service takes over the reconstruction and maintenance of low-volumes-roads.
We appreciate your interest. Please inform yourself on this site about our products and services. For questions, please contact us.
Gladly we will send you, here to download offered, brochures and documents by post.
PÖMA Maschinenbau
Im Windhuck
38321 Groß Denkte
Germany
| | |
| --- | --- |
| e-Mail address: | info@poema.de |
| telephone number: | +49 5331 68 43 4 |
| fax number: | +49 5331 64 82 9 |